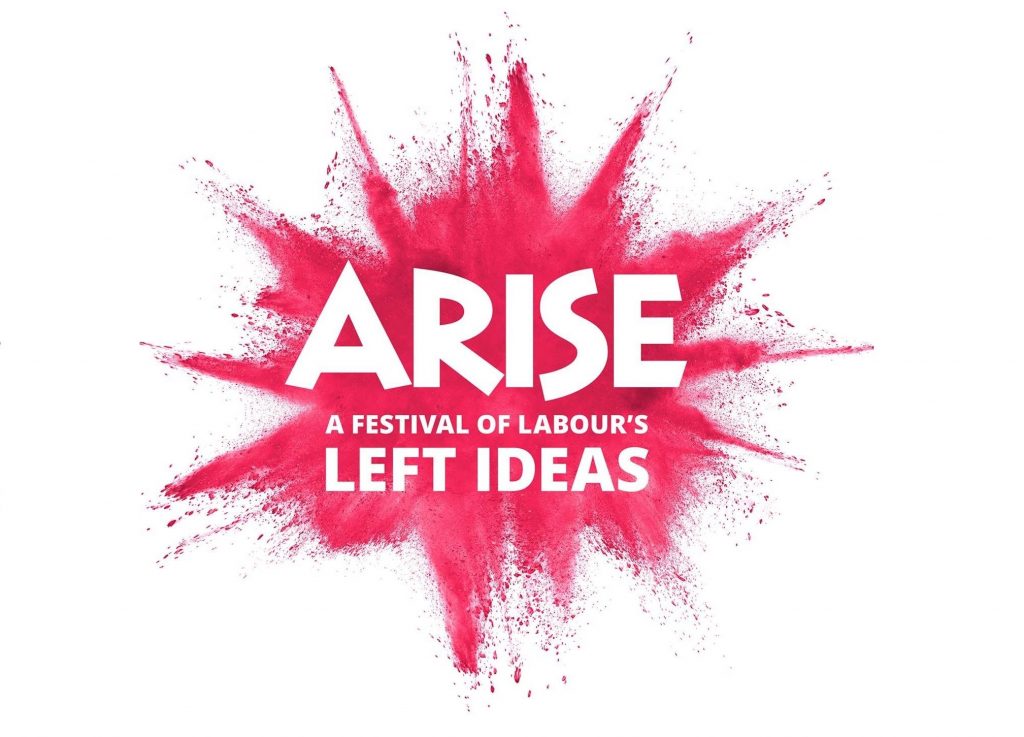 Arise is back again on June 21st & June 22nd for another weekend of people powered politics! 
Arise 2019 – What's going on?
Workshops, discussion and political education on Labour's progressive vision for Government; investing in a fairer, greener economy; internationalism and solidarity and Labour's left ideas to change society for the better!
Last year featured speakers from across the Labour movement – with workshops and rallies led by front-bench Labour MPs, senior trade unionists, front line activists, journalists, academics, social media experts and authors in a friendly and informative environment.
Taking place across two days, Arise will be hosted in Central London Venues TBC – stay tuned for more info…
Come and hear the ideas that have shaped  Labour's progressive agenda,
Share your own experiences of austerity, standing up to the far-right and a decade of Tory Britain,
Learn about the Labour party's history of internationalism and solidarity,
Take part in vibrant workshops with a wide range of experienced activists, academics and trade unionists,
Shape and share the next steps for the Labour left in 2019 and further!
FEATURING
John McDonnell MP // Diane Abbott MP // Richard Burgon MP // Cat Smith MP // Dan Carden MP // Emma Dent Coad MP // Maya Goodfellow, writer // Grace Blakeley, economist // Liam Young, author, Rise: How Jeremy Corbyn Inspired the Young to Create a New Socialism
PLUS
Liz Davies , former Labour NEC member & author Through the Looking Glass: A Dissenter Inside New Labour // Lara McNeil, Labour NEC Youth Rep // Steve Turner, Unite the Union & People's Assembly Against Austerity // Sian Errington, Labour Assembly Against Austerity // Cllr Claudia Webbe, Labour NEC & Campaign for Labour Party Democracy // Cllr Emine Ibrahim, Momentum Vice-Chair // Cllr Alice Perry, Labour NEC local government rep // Cllr Seema Chandwani, Labour CAC member // Artin Giles, Labour Campaign Against Fascism & Racism // Matt Willgress, Arise // Cllr Peray Ahmet, Labour NPF member // Andrew Murray, Unite // Jenny Manson, Jewish Voice for Labour // Murad Qureshi, Stop the War Coalition // Hugh Lanning, Labour & Palestine //  Christine Blower, International Secretary, National Education Union // Laura Morales, Justice Mexico Now // Julia Felmanas, Brazilian Workers' Party // Karma Nabulsi, Palestinian writer & activist // Mike Jackson, Lesbians & Gays Support the Miners
Lets come together to build on the vision and energy of Labour's Manifesto, and transform Britain and the world for the better – for the many, not the few.
You can find out more about Arise by following us on Facebook and twitter or by checking out the Arise website.