Get your tickets above for the Friday night Tories out now – Time for a Corbyn government for the many not the few rally and weekend or Saturday only tickets for Arise – A festival of Labour's left ideas.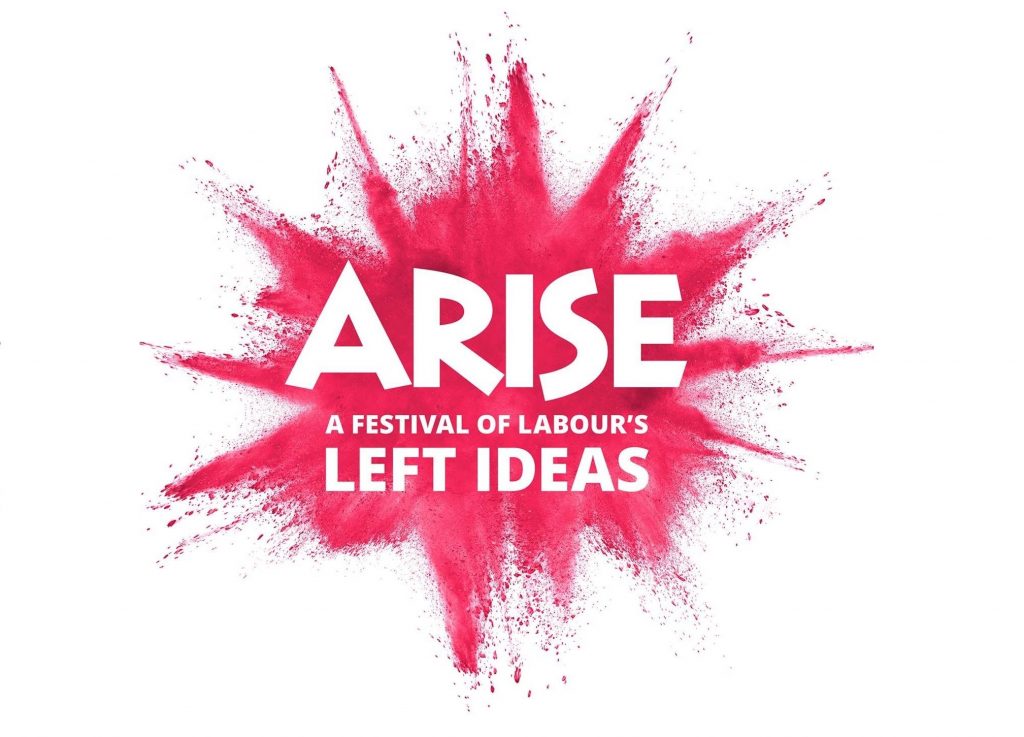 Join us for a weekend of people powered politics, internationalism and solidarity, discussing Labour's left ideas to change society for the better on Friday July 27 and Saturday July 28 at central London venues the Discus at Unite House (Holborn) and Student Central (formerly ULU.)
The opening rally takes place from 7pm on Friday July 27 and then there are events from 10.00am at both venues on the Saturday.
Our fantastic line-up includes:
John McDonnell MP // Diane Abbott MP //.Richard Burgon MP // Shami Chakrabarti // Chris Williamson MP // Emma Dent Coad MP // Lucy Anderson MEP // Liam Young – writer // Lara McNeil – Labour NEC Youth representative // Rachel Garnham, Labour Party NEC member // Steve Turner – Unite the Union // Christine Blower – international secretary, NEU(NUT section) // Shelly Asquith – People's Assembly Against Austerity // Danielle Tiplady – nurse & NHS campaigner // Siân Errington – Labour Assembly Against Austerity // Cllr Asima Shaikh,CLPD // Murad Qureshi – Stop the War Coalition // Hugh Lanning – Palestine Solidarity Campaign // Laura Morales – Justice Mexico Now // Maz Saleem – Stand Up to Trump // Jenny Manson – Jewish Voice for Labour // Huda Elmi – Momentum NCG member & BAME Labour activist // Sean McGovern,Co-Chair, TUC's Disabled Workers' Committee & Unite Executive Council (National disabled members seat) // Mike Jackson – Lesbians & Gays Support the Miners (LGSM) & more special guests to be confirmed.
Featuring:
#JC4PM rally // Q&As // Seminars & workshops // Social media hub & training // Films // Book Launches & 'meet the author' events plus much more.
Venues: 
 – Student Central, Malet St, London WC1E 7HY  (Friday Night and Saturday) 
– Unite, 128 Theobalds Rd, London WC1X 8TN  (Saturday only)
Lets come together to build on the vision and energy of Labour's Manifesto, and win a Britain and world for the many, not the few.