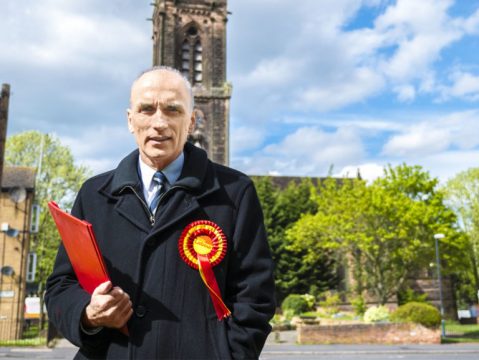 As each week goes by, the Tories are descending further and further into farce and chaos, showing just how unfit for office Theresa May's clueless Conservatives really are. Now they are facing an existential crisis with grassroots members deserting them in droves.
Tory MPs are fighting each other like rats in a sack. Bungling Boris Johnson used a resignation statement in the House of Commons to make a naked pitch for the leadership and Anna Soubry has suggested a national unity government should be formed. Jacob Rees-Mogg is on manoeuvres while the Tory chief whip and chair are under fire for breaking the pairing protocol to win a close Brexit vote.
With the exception of a few malcontents, Labour is united behind Jeremy Corbyn. Unlike the Tory obsession with a discredited neoliberal ideology, the appetite for common-sense socialism is growing. When I tour the country speaking at events, the enthusiasm is palpable. Whether they are official Labour Party meetings, local Momentum groups or campaign events for international causes such as the Stop the War Coalition, all attended by new activists, there is an incredible hunger for discussing socialist ideas.
The future of Britain, how we can resist austerity in local communities and how public ownership can work in the 21st century are amongst the topics generating passionate debate. And as the recent historic demonstration in London against Trump and his agenda showed, people want to discuss international politics too. That includes how Labour can link up with movements across Europe and around the world to work for global justice.
A key initiative responding to this thirst for political education and debate on the left is the new event Arise – a festival of Labour's Left Ideas in London on 27th and 28th July. It is being supported by a range of organisations, publications and campaigns on Labour's left. The festival will aim to open and develop discussion among the Labour left and campaigners against the Tories' reactionary agenda at home and abroad. It will offer a vital space for people to ask questions to expert voices on different aspects of the programme being developed by our Jeremy Corbyn-led Labour Party.
The event will be launched with a rally on Friday evening that will be addressed by Shadow Chancellor John McDonnell and others: Tories Out Now – Time for a Corbyn Government For the Many. On Saturday there will be a range of discussions and Q&As across two central London venues.
Prominent participants will include MPs such as Diane Abbott, Richard Burgon, Marsha De Cordova, and I will be participating too. Campaigners against the Tories' austerity agenda, representatives of peace and international solidarity campaigns, leading trade unionists such as FBU General Secretary Matt Wrack will also be there, plus prominent writers, equality campaigners and commentators from the left including Maya Goodfellow and Alex Nunns.
Momentum, Campaign for Trade Union Freedom, Labour Assembly Against Austerity, and Labour Friends of Progressive Latin America will all host events. Speakers are participating from campaigns Justice Mexico Now, Stop the War Coalition, We Own It and People's Assembly Against Austerity.
As Jeremy Corbyn said in his video urging people to attend: "It's only through working together we can all learn how best to put our values into practise in our people-powered campaigns." Arise promises to be "a fantastic opportunity for people to come together to discuss how we can change our country with our values of social justice, equality, solidarity and internationalism".
Despite the continued campaign by parts of the establishment to discredit Jeremy Corbyn and his democratic socialist ideas, support for common-sense socialism is growing. Margaret Thatcher thought she had destroyed socialism, but her hubris about neutering the Labour Party was about as accurate as her comment about the ANC: "Anyone who thinks [the ANC] is going to run the government in South Africa is living in cloud-cuckoo land."
With solidarity we can and will prove Thatcher wrong by delivering a Corbyn-led Labour government for the many, not the few. Arise: A Festival of Labour's Left Ideas offers an opportunity to contribute towards making that dream a reality, so I hope you will join me there this week.
Chris Williamson is MP for Derby North.
Arise takes place on the evening of Friday 27th July and all day on Saturday 28th July. You can book tickets at arise-festival.com. You can follow Arise on Twitter at @arise_festival and on Facebook at facebook.com/ariselabourleftfestival.
This article was originally published by LabourList here.